You are here
Water Fitness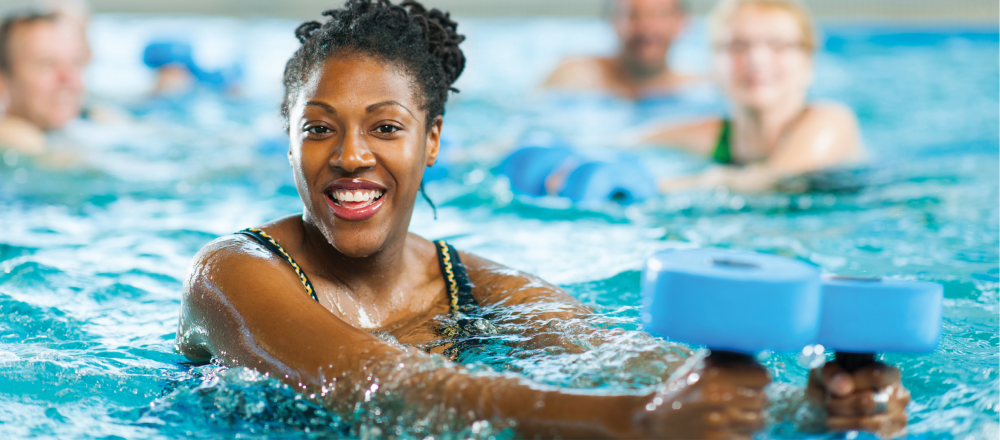 Water fitness classes are a great way to gain muscle conditioning and cardiovascular endurance without putting stress on the joints. Instructors lead small groups through water aerobics, choreography and resistance exercises. Swimming ability is not needed for all of our water exercise classes. Some are held in shallow water.
These aqua classes are free with a membership. No registration is required as classes are first come, first served. Find more information on joining the Y here.
Aqua Classes include:
Aqua Aerobics
Aqua Core and More
Aqua Extreme
Aqua Pilates
Aqua Power
Aqua Tone
Aqua Yogalates
Aquacise
Arthritis
Deep Water
Healthy Joints
Silver Splash
Water Walking
Wet N' Mild
Please note that group excercise class offerings vary across the Gateway Region YMCA association. Contact the Welcome Center for more information or look online here.