You are here
[ Important Message:

Saunas Open!

]
Men's and women's saunas were repaired and are operating as of Wednesday, Nov. 22!
Four Rivers Family YMCA
Four Rivers Family YMCA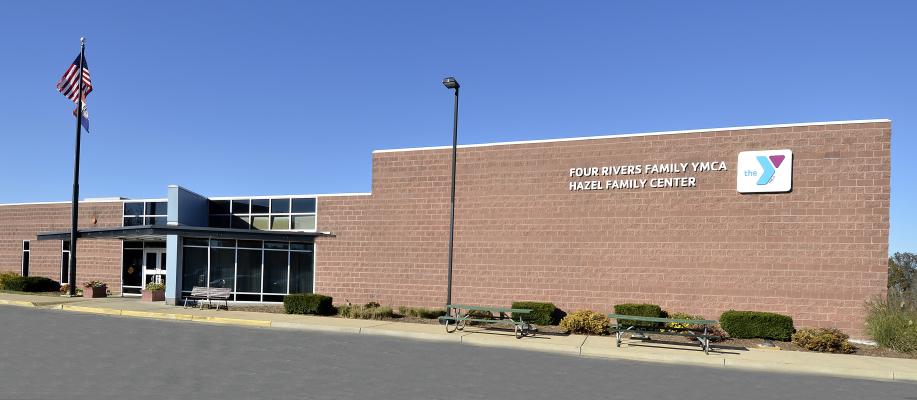 Welcome to the Four Rivers Family YMCA! We are proud to serve our community through programs and services that focus on youth development, healthy living and social responsibility. From athletics to swimming, camp and fitness, the Y offers a great variety of activities that help people of all ages and abilities grow strong in spirit, mind and body. Members of our Y family come from Washington, Union, St. Clair, Gray Summit, New Haven, Marthasville, Pacific, Villa Ridge and more. The Y is committed to ensuring that every one can enjoy the Y. If you are interested in financial aid, please contact our Membership Director.
We invite you visit us to learn more, and we encourage you to enhance your YMCA experience by getting the Gateway Region YMCA mobile app that allows you to browse our schedules, add classes to your calendar, register for programs and display your membership card.
Amenities:
Adult Locker Rooms
Basketball Courts
Cardio Equipment
Cardio Televisions
Concession & Lobby Area
Child Watch
Family Locker Rooms
Free Weights
Gymnasium
Gyms
Group Cycling
Indoor Track
Indoor Basketball Courts
Indoor Volleyball Courts
Lap Pool
Lap Lanes
Program Studios
Sauna
Strength Equipment
Stretching Area/Equipment
Suspension Training