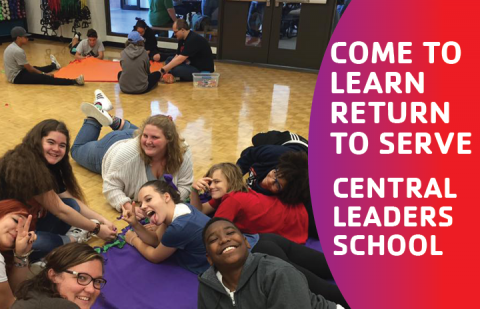 COME TO LEARN RETURN TO SERVE
YMCA Central Leaders School, July 15-21, 2017
Illinois College in Jacksonville, IL
YMCA Central Leaders School is an exciting, supportive atmosphere for teens to learn about themselves and others. For teens completing grades 6-12, are active in a Leaders Club or other service opportunities at their local YMCA or community. For more information contact Lauren Carmack or visit www.leaders-school.org or download the Central Leaders School brochure.
Register by May 15 for discounted rates.
Download the application here.