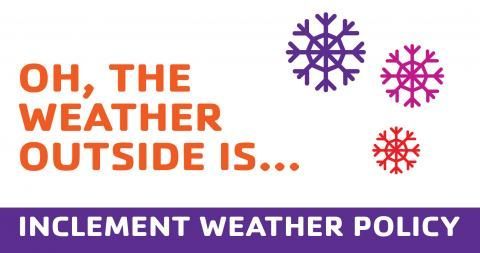 In the event of inclement weather, the Chesterfield Y follows the Parkway School District's severe weather policy. If Parkway Schools operate on a snow schedule (2-hour delayed start) all classes before 10 am will be cancelled. If Parkway Schools are closed, the Y will cancel all classes and programs scheduled before 3 pm. The Child Watch area will open at 10 am if Parkway cancels classes or operates on a snow schedule. We will re-evaluate road and weather conditions at 2 pm to determine whether late afternoon and evening classes and programs will be held. YMCA facilities like the pool, fitness center and gym typically remain open even when programs and classes are cancelled. If inclement weather occurs on weekends or evenings, we will make decisions based on weather conditions.
To get the latest updates on facility hours and classes, download the Gateway Region YMCA Mobile App and enable push notifications for Chesterfield Family YMCA. You can also get updates on our website (as a red alert at the top of the page) and Facebook page or call us at (636) 532-3100.
When we experience inclement weather conditions, the safety of our members and staff is of the utmost importance to us.