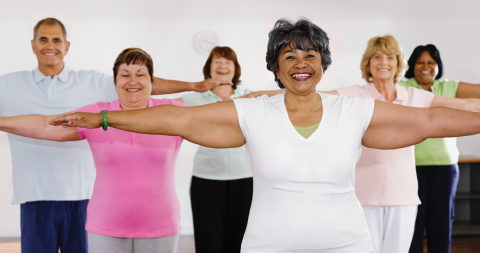 New EnhanceFitness Program!
Fun never retires! Join us for EnhanceFitness, a proven senior fitness and arthritis management program that improves your endurance, strength, balance and flexibility. It reduces your arthritis symptoms with safe, low impact exercises led by certified instructors in a relaxed atmosphere that promotes fun, laughter, friendship and smiles.
Of all EnhanceFitness' multiple benefits though, the one that matters most is that it's a great time. So if you're an older adult, lift your body and your spirits—join EnhanceFitness today!
Begins Monday, October 9. Classes will be Mondays, Wednesdays & Fridays, 2:30-3:30 pm.
Free for Y members!
Registration required; sign up at welcome center or call (636) 532-3100. Space is limited.