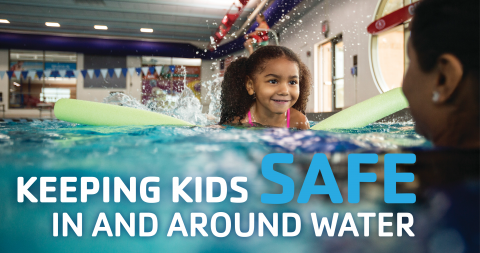 TEACHING LIFESAVING SKILLS!
The Y introduced the concept of group swim lessons in 1909. Now, each year in more than 2,000 pools across the country, the Y teaches more than a million children from all backgrounds invaluable water safety and swim skills. Here at the Gateway Region YMCA, we teach on average 14,000 children water safety and swimming each year. We are excited to announce the rollout of a new swim lesson curriculum! The updated curriculum includes:
Higher quality curriculum based on extensive research by the Y of the USA
Reduced Class Ratios
Increased number of classes offered to 8 per session
Introduction of new Swim Stages - Goodbye fish names!
Additional parent communication tools
Learn more about our program upgreades here
View the lesson selector
View the stage descriptions
Spring II Swim Lessons
Member Registration: March 12 – April 8
Non Member Registration: March 19 – April 8
Session Dates: April 2 – May 27
*Online Registration Closes April 1
Have you heard about our new parent communication tool for swim lessons? Check out what SwimWins has to offer!
*Please note that lesson offerings vary across the Gateway Region YMCA association. Find your local Y here and contact your Aquatic Director for more information. The Y is committed to ensuring that everyone who wants to be a part of the Y has the opportunity, regardless of ability to pay. Financial assistance is available for membership and programs to those who qualify, thanks to the generous support of those who give to our Annual Campaign. To download the financial assistance application, please click here.