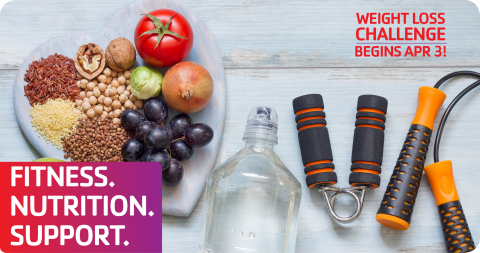 Get in shape, lose weight and adopt healthy eating and exercise habits in our 12-week group challenge. We measure your initial fitness level, share information about fitness and nutrition, support and encourage you throughout the process. Weekly Meetings include a weigh-in, review of exercise and food logs, information about exercise and nutrition, and an opportunity to share ideas and strategies for success with fellow members.
CHALLENGE DETAILS:
• April 3 – June 25
• Class times: Mo/Wed/Fri 9 – 10 am OR Mo/We/Th 6 – 7 pm
• Members only: $360 for 36 sessions. That's just $10 a session!
WHAT TO EXPECT:
• Personal Training
• Nutrition assistance
• Support group
• Weigh-ins and more!
Contact our Health & Wellness Director to learn more and to sign up!
Karyn Weber 618.628.7701 karyn.weber@gwrymca.org