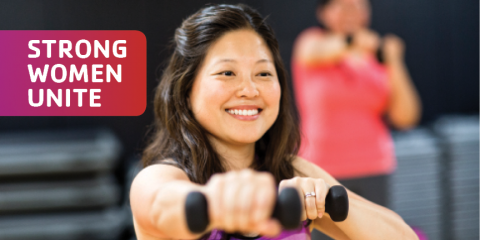 Ladies, challenge yourself in the weight room! This group personal training designed for women who are looking to build muscle, get lean, work hard and make friends. The small class size is designed to ensure that proper attention can be paid to each participant!
New classes start the week of January 2!
Mondays and Wednesdays 9-10 am • (Jan 2 - Feb 27)
Mondays and Thursdays 6-7 pm • (Jan 2 - Feb 28)
Tuesdays and Thursdays 9-10 am • (Jan 3 - Feb 28)
Class meets beginning the week of January 2 through February 28.
Register here.
Members $57
Nonmembers $91
For more information, contact Amy Weisbrodt.