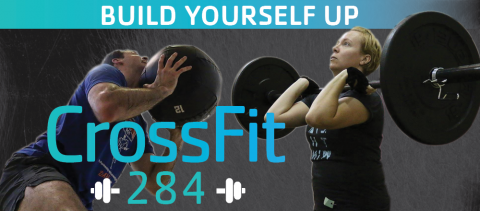 Build Yourself Up With Next Level Fitness at the O'Fallon Illinois YMCA
Are you looking to take your workout to the "next level"? We can help! Next Level Fitness is a variation of programs designed to push you to the "Next Level" of your fitness routine. Each program provides a constantly varied, functional workout with a high level of intensity designed to help you exceed your potential, no matter your current level of fitness.
Monthly Package Includes: Unlimited access to CrossFit and Next Level classes
Member Price: $40/month/member (discounted options for additional members in the same household)
Ages: 16+
Sign up at the Welcome Center.
Classes are unlimited and include: CrossFit, Boot Camp, and Functional Strength.
Not sure where to begin? Sign up for Next Level Fundamentals! Classes take place on Saturdays, 8:10 - 9:10am. Register here.
Learn more about Next Level Fitness here.
CrossFit 284
The O'Fallon Illinois YMCA offers a certified CrossFit Box with highly trained and certified CrossFit instructors ready to lead you through a variety of high intensity workout routines. Instructors aim to inspire all levels and push your personal goals to the next level. CrossFit involves lifting objects of all shapes and sizes, jumping distances and heights you never thought possible, and running for distance and speed. The best part? The CrossFit team's camaraderie pushes each other to be their best self!
Our Certified CrossFit Trainers:
Jill La Freniere CrossFit Coordinator, L1 CrossFit Trainer, CrossFit Kids Trainer
Nan Luhrsen: L1 CrossFit Trainer
Susy Hernandez: L1 CrossFit Trainer
Alex Shelton: L1 CrossFit Trainer
CrossFit 284 at O'Fallon Illinois YMCA Contact: Amy Weisbrodt • amy.weisbrodt@gwrymca.org • 618-628-7701