You are here
Gymnastics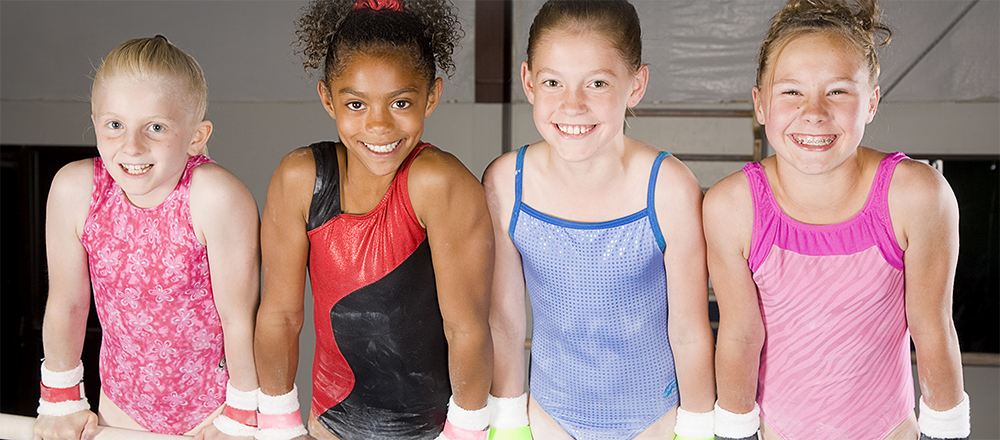 Our gymnastics programs begin as early as 12 months old as a parent-child class, and continue through preschool, progressive, and even competitive levels. Some Y's even offer gymnastics specifically for boys!
Gymnastics offers many positive physical benefits and improves confidence and self-esteem!
In the summer, be sure to check out gymnastics camps offered by some YMCA branches.
Sports Safety
The Gateway Region YMCA partners with Cardinal Glennon SportsCare to give kids a healthy advantage through educational programs and support for parents, coaches and athletes. Cardinal Glennon representatives visit sports programs at our YMCA branches to share information on injury prevention, proper technique and overall athletic health. Here are tips for Gymnastics Safety. Click here to view more Sports Safety and Injury Prevention sheets from Cardinal Glennon SportsCare. If you need help finding an expert physician for your young athlete, contact a local SportsCare representative at 314-577-5640 (this is a Cardinal Glennon phone number.)
Branch Locations
Click here for YMCA locations.