You are here
YMCA Book Fair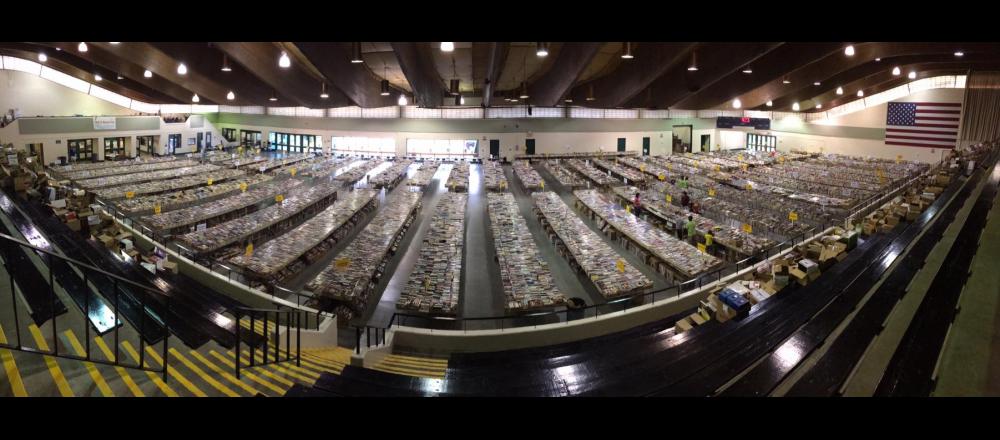 Our 40th Annual YMCA Book Fair will be held at Greensfelder Recreation Center located inside Queeny Park, Friday, August 17 through Tuesday, August 21, 2018.
On
Friday, August 17
, there is a $10 donation to enter the fair. Each day following, admission to the Fair is free of charge!
Book Fair Schedule:
9 a.m. to 9 p.m., Friday, August 17 – Tuesday, August 21
Daily Specials:
Friday, August 17 – "Preview Day". $10 admission fee this day only. (Aug. 18-21 admission is free of charge.)
*NEW this year* Saturday, August 18 – Family Day from 10 a.m. – 2 p.m. Meet local authors, enjoy food trucks, a scavenger hunt, family activities, arts and crafts and much more!
Monday, August 20 – Half-price book day. All books ½ off.
Tuesday, August 21 - $10 Box Day. $10 per box for all books in box.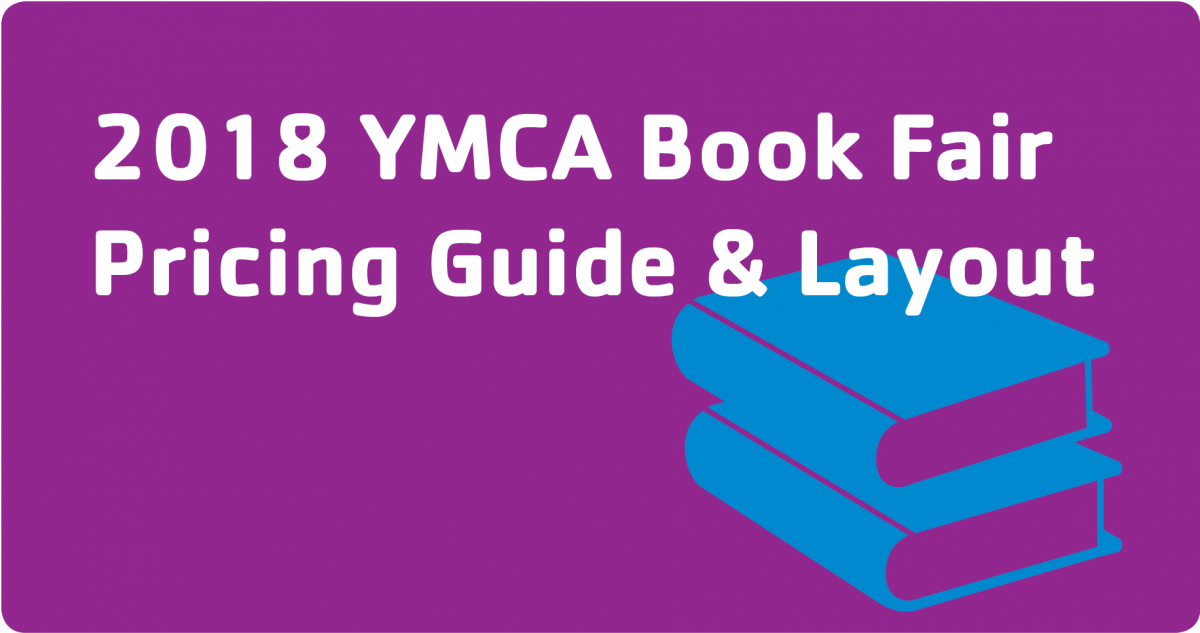 Queeny Park is located at 550 Weidman Rd, St. Louis, MO 63011.
The YMCA will begin accepting donations of books, audio CD's, DVD's and LP vinyl records for our 40th annual Fair on March 1, 2018. You will be able to drop off your donations to select YMCA locations in metro St. Louis beginning on March 1, 2018. Click here for more information about book donation locations.
Our Annual YMCA Book Fair is the largest single fundraising event for the Gateway Region YMCA. Proceeds from the Book Fair support the Y's cause of strengthening communities. Daily our YMCA Community Development, Washington University in St. Louis Campus Y, and the Carondelet Park Rec Complex are able to put staff and volunteers in our community to deliver life-changing programs to thousands of Gateway Region residents. Thank you to our Book Fair patrons!

The Community Development YMCA provides FREE reading tutoring to youth and adults.
Volunteers in our tutoring programs help hundreds of individuals improve their reading skills and meet their personal goals.
Local middle school students participate in Science Gone Mad, a program to connect youth to STEM education.
Parents increase their confidence while building at-home libraries for their children in our Beginning Babies with Books program.
Student Members of the Washington University in St. Louis Campus YMCA deliver 20,000 or more hours of free community service each year throughout the region.
Volunteers in our Help to Heal program reach out weekly to victims of domestic abuse at a local family shelter, giving children the chance to simply be kids!
Local middle school children participate in Science Olympiad, a national science competition.
Children at five local hospitals engage with patients in fun and stimulating science experiments through our Einstein Explorers partnership.
Campus Y Student Members volunteer at several local YMCA branches to serve hundreds of children as youth sports coaches.
The Carondelet Park Rec Complex is able to engage youth in our community.
Providing Leaders Club to teens so they can develop social and leadership skills all while discovering how they can give back to their communities.
Youth and Government which gives students the opportunity to experience the democratic process and develop the leadership skills needed to become citizens of a participatory society.
Water safety programs which provide youth the opportunity to learn the life-saving skill of swimming.
Summer day camp where youth have a safe place to be during the summer all while meeting new friends, learning social skills, and developing a positive sense of self.

There are LOTS of opportunities to volunteer at our 40th Annual YMCA Book Fair, and If you are interested in volunteering, we would love to welcome you to our team! Please email bookfair@gwrymca.org and we will get you connected!
Volunteer opportunities include:
Pricing and Sorting
Collections
Click below for our 2018 list of rare and unusual books for sale during our Book Fair. Check back often and read through all the listings, as we will be adding additional entries as the months go by.