You are here
YMCA Book Fair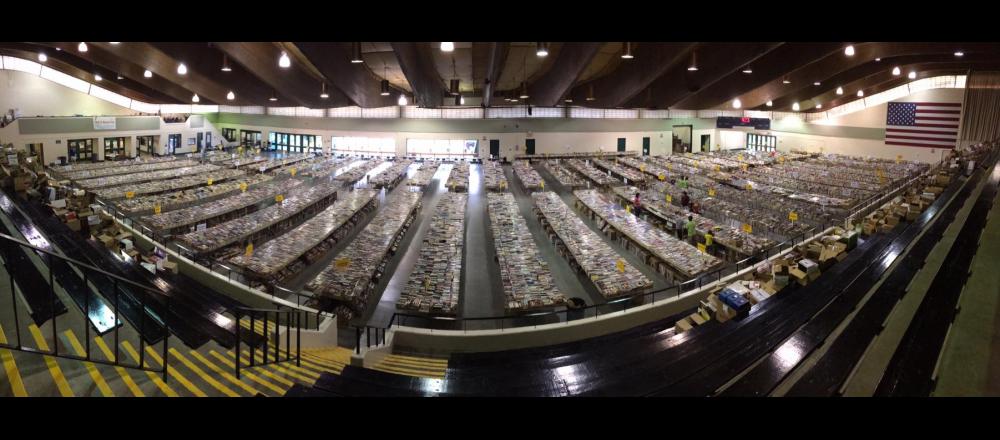 Our 40th Annual YMCA Book Fair will be held at Greensfelder Recreation Center Friday, August 17 through Tuesday, August 21, 2018.
Our Annual YMCA Book Fair is the largest single fundraising event for the Gateway Region YMCA. Proceeds from the Book Fair support the Y's cause of strengthening communities. Daily our YMCA Community Development, Washington University in St. Louis Campus Y, and the Carondelet Park Rec Complex are able put staff and volunteers in our community to deliver life-changing programs to thousands of Gateway Region residents. Thank you to our Book Fair patrons!
​The YMCA will begin accepting donations of books, audio CD's, DVD's and LP vinyl records for our 40th annual Fair on March 1, 2018. You will be able to drop off your donations to any of our YMCA locations in metro St. Louis beginning on March 1, 2018.
There will be LOTS of opportunities to volunteer at our 40th Annual YMCA Book Fair, and If you are interested in volunteering, we would love to welcome you to our team! Please email bookfair@gwrymca.org and we will get you connected! ​
Volunteer opportunities include:
Pricing and Sorting
Collections
Event Volunteer Positions

Cashier
Check out
Stockers
Greeter
Set-up
Clean-up
Click below for our 2018 list of rare and unusual books for sale during our Book Fair. Check back often and read through all the listings, as we will be adding additional entries as the months go by.