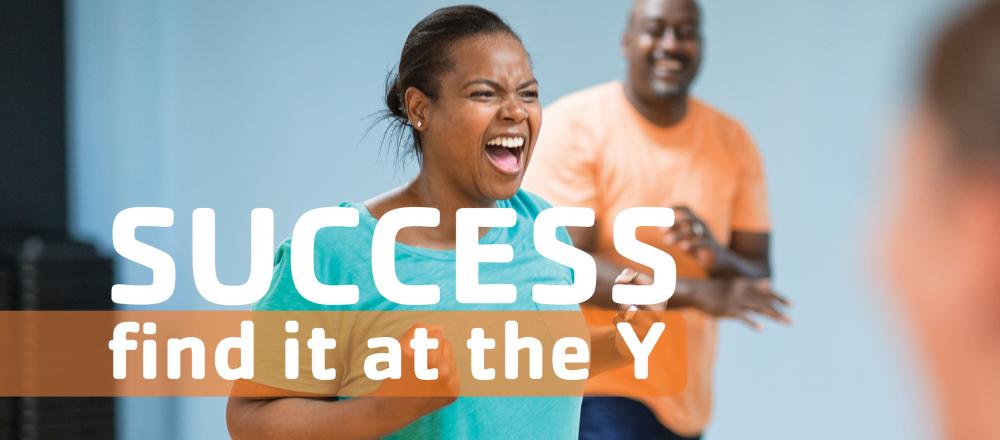 Membership at the Y enables you to have a lasting effect on your community. Y members give their time, resources and talents—every day and in thousands of ways—because they know they can improve the lives of others while enhancing their own through the Y. And now is the perfect time to join! Special membership offer: $0 Joining Fee, July 24-31, 2017.*
Membership gives you access to ANY of our 24 locations in Missouri and Illinois. Call or visit a branch to learn more.
When you join the Y, you're committing to more than simply becoming healthier. You are supporting the values and programs that strengthen your community. Click here to learn more about what's offered.

YOUTH DEVELOPMENT. The Y provides inclusive opportunities for youth to learn and grow. Our summer day camps give children the opportunity to spend time outdoors. And, the Y's certified instructors teach children invaluable swimming skills every year so they can be safe and confident around water.
HEALTHY LIVING. Our members are challenged to meet their fullest potential. That's why a Y membership includes FREE Health and Wellness Consultations, Water Fitness and Group Exercise Classes, including BODYPUMP®. Plus, access to Personal Training and our YMCA Diabetes Prevention Program.
SOCIAL RESPONSIBILITY. Through the Y, people from different backgrounds volunteer side by side with neighbors and community partners to improve and contribute to a stronger, more connected society.
Membership is an AMAZING value, and includes:
Free Group Exercise – BODYPUMP®, Insanity, Pilates, Yoga, Zumba, Piyo, Cycling, and MORE!
Free Water Fitness Classes
Free MyFitness Health and Wellness Consultation
Free Child Watch for Household Members
Free Towel Service, WiFi and Coffee
Pool, Gymnasium, Indoor Track
Swimming and Basketball
Access to Individual and Group Personal Training on a budget that works for you
Lowest Rates on the Y Weight Loss Program
Access to the YMCA Diabetes Prevention Program
Programs for ALL ages and abilities
Lowest Rates on Paid Programs
Community Atmosphere

The Y is committed to ensuring that everyone who wants to be a part of the Y has the opportunity, regardless of the ability to pay. Financial assistance is available for membership and programs to those who qualify, thanks to the generous support of those who give to our Annual Campaign. Find out more about our Annual Campaign here.
*Membership dues apply and access is subject to YMCA policies and guidelines. Please visit branch for details. Classes and amenities vary per branch. Offer good July 24–31, 2017.
Military Membership
Here at the Gateway Region YMCA, we offer a military discount for those actively serving in any branch of the Armed Services. Simply present a military ID card and we will discount your join fee and first months dues 50%.
Learn more:
Military Outreach Initiative
Respite Child Care Efforts
Armed Services YMCA