You are here
Specialty Classes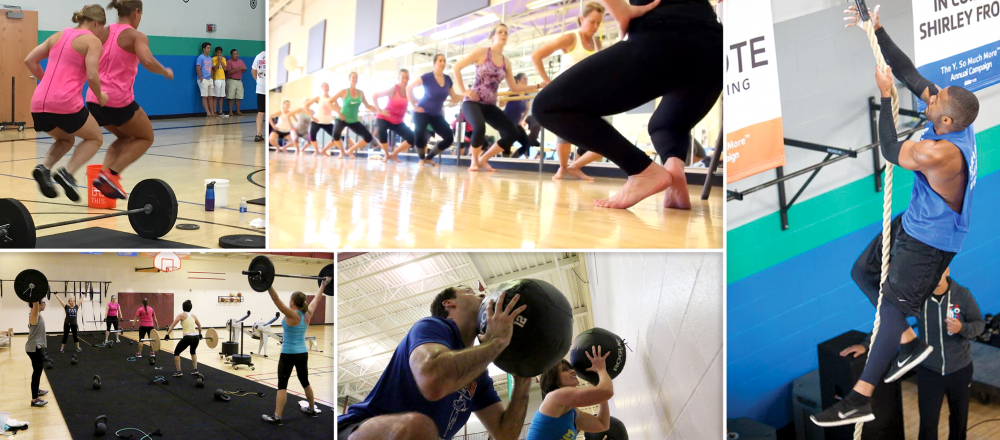 Next Level Fitness Classes
Are you looking to take your workout to the "next level"? We can help! Next Level Fitness is a variation of programs designed to push you to the "Next Level" of your fitness routine. Each program provides a constantly varied, functional workout with a high level of intensity designed to help you exceed your potential – no matter your current level of fitness. Select Illinois branches of the Gateway Region YMCA offer Next Level Fitness as an "add-on" to a current Y membership. See locations and contacts below to see what Next Level Fitness classes they offer.
•• Stop by the Welcome Center at your Y to learn how you can try Next Level classes for free! Some restrictions may apply ••
Next Level Fitness Locations:
O'Fallon Illinois YMCA • Amy Weisbrodt • amy.weisbrodt@gwrymca.org • 618-628-7701
Pricing:
$40 / month / 1 member
$60 / month / 2 members
$80 / month / 3 members
Sign up at the Welcome Center at your participating Y.
CrossFit
In CrossFit, you will be inspired, driven and supported by certified coaches. Coaches will ask you to lift objects—of all shapes and sizes, jump—for distance and height, run—for distance and speed, and enjoy the camaraderie in a friendly, encouraging class atmosphere. CrossFit Foundations is an optional, introductory class at select locations, to help you learn the correct moves before joining the larger class. CrossFit is fitness regimen designed to increase work capacity across broad time and modal domains. The workout optimizes fitness through constantly varied functional movements performed at relatively high intensity.
CrossFit 284 at O'Fallon Illinois YMCA
Downtown Belleville YMCA CrossFit
Boot Camp
Transform your body, burn calories and get fit while participating in this high intensity class that utilizes body weight exercises and interval training to get you the results you want. Designed for all fitness levels.
O'Fallon Illinois YMCA
Functional Strength
This class focuses on kettlebells and bodyweight movements to help improve mobility as well as your overall fitness.
O'Fallon Illinois YMCA
Water WOD
All the benefits of a regular CrossFit class in a unique pool setting.
Downtown Belleville YMCA - Kern Center
O'Fallon Illinois YMCA