You are here
Active Older Adults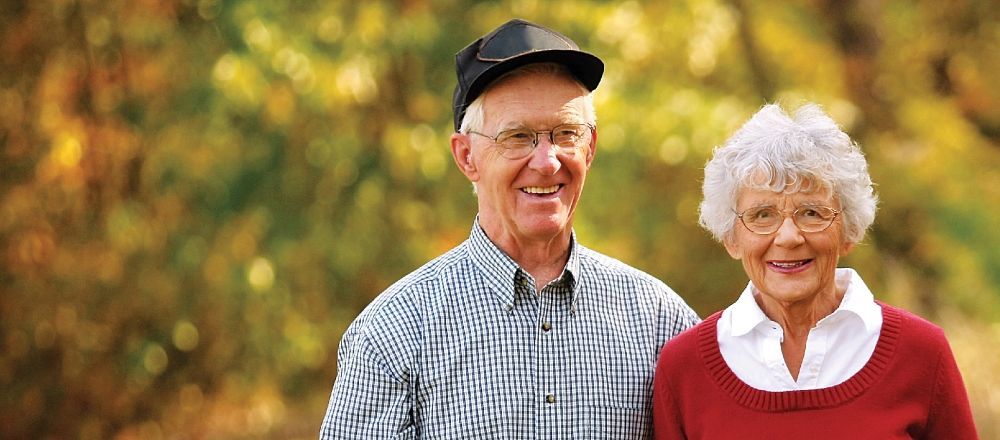 There's no age limit on good health and the Y is here to help you cultivate a healthy lifestyle at any age! The Y has fitness classes specifically designed for older adults. They give participants an opportunity to stay physically active or in some cases, to overcome their fear of exercise and begin being physically active.
Y Active Older Adult fitness programs accommodate a wide variety of interests and functional abilities of older adults. Active Older Adults programs include water exercise, yoga and stretching classes and walking clubs. Many of our YMCAs also offer socialization opportunities such as book club, bridge club and lunch club.
SilverSneakers®
SilverSneakers® is an exercise program that enhances the quality of life for mature adults across the country. One of the largest senior-focused exercise programs in the United States, this partnership between HCD and HMOs allows Medicare-eligible members of these health plans to participate in Y programs at no additional cost.
EnhanceFitness
EnhanceFitness is an evidence-based program proven to increase the physical, mental and social functioning of older adults – particularly those with arthritis. Currently, the Edward Jones Family YMCA and the O'Fallon Family YMCA offer this program.
Participants in EnhanceFitness will receive three, one-hour classes per week from certified Y staff that include proven aerobic, strength training, balance and flexibility exercises that are safe, effective and modifiable for a variety of fitness levels. Fitness assessments will be conducted every four months to track participants' progress. In addition to physical benefits, the program will provide a fun, social atmosphere that fosters relationships between program participants.
Below are group fitness classes designed specifically for Active Older Adults. These classes are free with your membership. Classes do not require registration; simply drop in. Visit your branch page and look under "Branch Schedules and Information" at the top left to view a schedule of free classes. Please don't hesitate to contact your branch for specific questions about our classes.
All-Inclusive Adult Programs at YMCA Trout Lodge
Spend the day, a weekend or even a week with likeminded adults who enjoy continued adventure, learning and exploration. Whether alone, as a couple or in a group, adults will find a program of interest for varying levels of ability. Rates include lodging, meals and scheduled activities. For a complete list of adult programs, visit troutlodge.org, scroll down and click on the Program Guide.
For schedules, please visit your branch page and look under "Branch Schedules and Information" at the top left of the page.
Healthways Cardiofit
Get up and go with an aerobics class that's safe, heart-healthy and gentle on the joints. The workout includes easy-to-follow, low-impact movement and upper body strength, abdominal conditioning, stretching and relaxation exercised designed to energize your active lifestyle.
SilverSneakers® Classic
Have fun and move to the music through a variety of exercises designed to increase muscular strength, range of movement and activities for daily living. Hand-held weights, elastic tubing with handles and a SilverSneakers ball are offered for resistance. A chair is available if needed for seated or standing support.
Chair Yoga
This chair-based class uses Yoga postures to increase flexibility and reduce stress.
SilverSneakers Yoga
Move your body through a complete series of standing and seated yoga poses. This class is designed to increase flexibility, balance and range of movement.
Fit for All
Fit For All offers low impact aerobics class tailored to those new to exercise. This class is designed to increase balance, coordination, flexibility and strength.
Functional Training
Functional Training is a hybrid of many effective training types designed to get real results. Functional Training can improve overall strength, cardiovascular fitness, and endurance. It can help you lead the time efficient and active lifestyle that you want. Movements focus on effort to improve mobility, flexibility and balance.